8 Questions To Ask A Web Design Company
Selecting a web design company can be a challenge,  This post will help you navigate these tricky waters.
You know how your want your website to look and what it needs to do for your company, but web design is not what your company is about, and you need help.
Here are some questions and tips that will help you make a good selection when researching a web design company.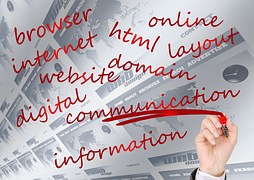 Look at their portfolio.  Their sites designs should be modern and eclectic.  If they all look the same then the company is not listening to its customers.  Every customer has a different taste and the designs should reflect that.
Ask what design platform they recommend. Then research the answer and make sure it's a mainstream product such as WordPress.  Having your site designed on an obscure or outdated platform will make your site less portable should you decide to move to another design company in the future.
Talk to their customers.  No need to ask for a reference.  Contact the companies represented by sites in their portfolio.  They'll be happy to give you unscripted answers to your questions about the developer.
Find out where your site will be hosted. If the company also hosts sites at its own facility they will have better control over the entire process and you'll only need to deal with one company.
Ask them how long they've been in business.  Web design companies come and go with alarming rapidity.  Choose one that's been around for a while.  If they are a real incorporated concern then the State's web site can be used to confirm that.
Try to talk directly to the designer. You will be working directly with this person If you select the company, so talking directly to the designer will let you determine communications skills and inter-personal fit.
Check out both the design and programming skills.  Developing a modern website takes both left brain and right brain strengths.  Make sure the company has equal skills in the technical and design disciplines.
Ask about their after-launch services. Web sites should not be static things.  You need to find out if they offer training so you can maintain the site yourself, or web site maintenance plans of you want them to do it.
Check Out Our Portfolio
Take A Look At A Few Of Our Designs
Click the button below to open our portfolio in a new browse tab.
Why We Think You Will Choose Us
Ashdown Technologies has been in business since 1994 and has developed and hosted hundreds of web sites. Our design team will listen to your needs and develop a web site design that fulfills your vision.  Our Network Operations Center web servers will host your site right on our premises, giving us a unique ability to provide top quality services for all aspects of your site.
Evaluate Us!
Give us a call at 508-476-3200, or click the button below, and test us against these points.  We know you will be impressed and will want to make Ashdown Technologies your web design company.