About Ashdown Technologies
About Us
Ashdown Technologies is a full service Internet company providing Web Design, Web Hosting, and a complete suite of supporting services.  We are a family-owned company and have been in business since 1984, growing with the Internet since its inception.
What Ashdown Technologies Can Do For You
We pride ourselves in being a full service provider, and our professional and friendly staff will handle your questions and concerns in an easy-to-understand way, with no "techno-babble". So if you need web design, web hosting, email services, virtual servers, co-located servers, domain management or any other related service, Ashdown Technologies is the "one-stop" company to call. Please explore our site for detailed descriptions of our services.  But if you're in a hurry here is a brief synopsis of our services.
Web Design
If you need a web site for your business, or want to bring your current site up-to-date, we can help with the web design, employing a techniques that creates a fully responsive web site, giving the user a good experience no matter what type of device they use, from smart phone to desktop computer, and all devices in between. We are WordPress™ experts and can leverage all the power behind that Content Management System (CMS) to give you a powerful, feature-rich web presence at an affordable price. Not only does it allow us to develop a web site that, not too many years ago, would have cost 10 to 100 times as much, but it gives you a site that you can manage yourself if you wish, with minimal expertise and training.  And yes, we can provide that training too! Please click here to learn more about how Ashdown Technologies can design a beautiful and functional web site for your company.
Web Hosting
As important as the design of your web site is, equally important is where it is hosted.  Ashdown Technologies can host your site, whether or not we designed it, on our Linux and Windows® servers.  We maintain them to the latest revision and include a rich suite of tools behind the scenes to ensure they are not affected by those on the Internet with malicious intentions.  This makes sure your site is working for you and helping your business to its maximum potential. We back up of servers regularly, both on-site and off-site. So if you make a change to your web site, and then wish you hadn't, we have your back and can quickly recover your site to a previous condition. To learn more about Ashdown Technologies' web hosting services please click here.
Looking For Something Else?
Ashdown Technologies can provide many more services than those described above.  So if you are interested in co-locating your office server with us; virtualizing your co-located server; having a powerful database-driven web site developed using a back-end programmed in PHP and SQL; or having your domain name monitored and managed by us, then we can help.  You will find much more on all these issues by exploring our web site.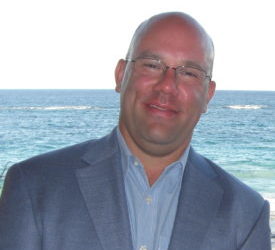 I'm pleased to announce that my father Colin, the founder of Ashdown and its president for the past 22 years, has retired and passed the baton to me as of October 1st, 2016. I and our entire team thank him for his many years of dedicated effort to Ashdown and wish him...
read more