Meet Our Team
Meet The People Who Make Up Our Team
The company is only as good as its people and we have the very best.  With a wide range of knowledge and experience there is no project we cannot tackle and bring to a successful conclusion. Get to know our team better by reviewing the biographies below.  We thrive on personal contact and believe it is the only way to build lasting and fruitful relationships.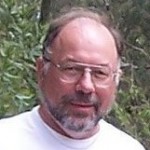 Colin J. Stearman PE
Owner
Email
Colin started Ashdown Technologies, Inc. in 1994 to leverage his programming skills in a number of technical areas.  He successfully brought to market a Windows program called BadgeBuilder® written entirely in C++, which is still being used today the world over.  An early adopter of the Internet, his company quickly branched out to offer Internet services to its customers.
Colin obtained his HND (Higher National Diploma) in Electrical and Electronic Engineering from Leicester College of Art and Technology (now DeMontfort University) in Leicester, England, in 1968.  He is a registered Professional Engineer in the State of California.
Besides his electronic engineering skills, he is also competent in many programming languages, including C, C++, PHP, SQL, BASH, PERL, AWK, SED and Python.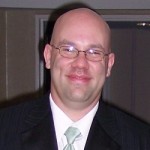 Richard G. Stearman
President
Email
508-476-3200
Richard has been with Ashdown Technologies since 2000 and became the President in October of 2016, although his connection with the company goes back to his days as an undergraduate student. He graduated Magna Cum Laude in 1996 from Clark University with a Bachelors in Psychology and is a member of the Phi Beta Kappa honor society.
Richard has 20 years of experience with website development and is the primary person responsible for the development of professional websites for the company's many clients.  As such, he is completely conversant with the web-related languages such as HTML, CSS and PHP.  As part of his duties he has become an expert in the design of sites using the WordPress framework.
In addition, he is expert in the areas of computer hardware and operating systems, providing support to our Network Operations Manager in the maintenance of our Network Operations Center.
Don Olson
Network Operations Manager
Email
508-476-3200
Don has been with Ashdown Technologies since 2009.  In that year the company acquired the Network Operations Center (NOC) from Worldband, Inc.  Prior to joining the company he had been with Worldband where he was the Network Operations Manager. Don has also held technical positions with Lightband/Kersur Technologies and Waters Corporation.
Don is intimately familiar with all aspects of the NOC, including the Linux and Windows servers at its heart, and the networking systems and components that make it operational.  He is also an expert at email.  He understands the underlying structure that makes email work and can convert that knowledge into simple terms to help our email customers with related problems.
Don gained his Bachelors of Science in Electronic Hardware from Central New England College of Technology in 1988.
Drew Carey
Sales Manager
Email
508-476-3200
Andrew (Drew) Carey has been with the company since 2005 and is responsible for all sales activity across all aspects of the company.  His connection with us goes back, in various capacities, to the mid '90s.  He's the one most likely to pick up the phone when you call.
He is thoroughly familiar with all the services and products Ashdown offers and can quickly answer your questions or steer you to the person who can.
He has a lot of fun with his name (one of his customers is Michael Jackson, another namesake!) and is an accomplished singer and guitarist.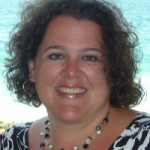 Kathy Stearman
Accounting
Email
508-476-3200
Kathy has been keeping our books straight since 2002. She gained her Bachelors Degree in Accounting from Framingham State University in 1994 and her Masters of Business Administration from Nichols College in 1998.
She is also a full-time mum, wife, home-maker, and substitute teacher. She has obviously worked out a way to pack 48 hours into each day!
If you need help with any questions related to accounting then Kathy is the person to communicate with. The best way is always via email, for obvious reasons.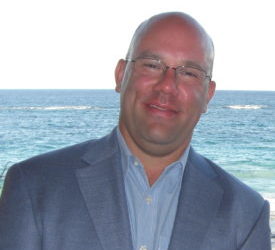 I'm pleased to announce that my father Colin, the founder of Ashdown and its president for the past 22 years, has retired and passed the baton to me as of October 1st, 2016. I and our entire team thank him for his many years of dedicated effort to Ashdown and wish him...
read more