Plan–O–Gram Distribution
Background

Aramark is a major international player in the food, facilities and uniform services distribution field.  They had a need to reliably distribute plan-o-grams to its product sales end-users.  They approached our customer, Core Concepts Inc., for a web-based solution that would provide them with an easy-to-use package that could be implemented quickly.
A plan-o-gram (also sometimes called a planogram or POG) is a diagram indicating how products should be laid out on a store shelf.  It was reportedly invented by K-Mart.  The design of a plan-o-gram can have a significant effect on product sales, and much study of buyer psychology is used in their design.
Project Requirements
These were the main points of the project that needed to be addressed:
Easy user interface
Reliable plan-o-gram file access
Fast implementation
Privacy between multiple system users
Full management capabilities
Our Strategy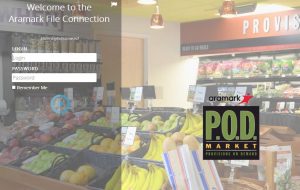 A key Aramark requirement of this project was that we provided a fast turn-around solution, as the existing plan-o-gram distribution system had an imminent end-of-life.
As there was insufficient time to develop a solution from scratch we determined that the best solution was an existing open-source file repository system, modified and enhanced to meet customer requirements.
Our research determined that a file sharing system called Pydio would meet the project requirements.  Once installed and customized, it provides a Windows-like interface for the management and access of the plan-o-gram files.
Aramark has full administrative access to the site and can manage plan-o-gram files including  uploading, deleting and moving them as required.  Aramark can group plan-o-grams by intended end-user, and provide controlled access to those files on an end-user basis. They can also create new end-users as required.
The end-users have password access to their section of the plan-o-gram repository and can locate and download their files using familiar Windows techniques.  The system also advises the end-user when new plan-o-grams are available to download.  Each end-user can only see and access plan-o-gram files intended for him.
The entire site is protected from the general public and management of all authorized users can be done directly by Aramark.
Project Success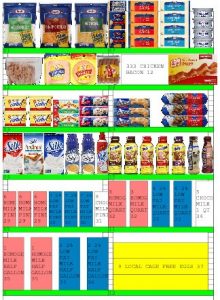 We were able to leverage and modify existing software to fulfill the requirement in the minimum amount of time and at a reasonable cost.  Because we also offer in-house hosting services we are able to provide single source responsibility for the continued maintenance, functionality and reliability of Aramark's plan-o-gram distribution system.
The highlights of this project include:
The plan-o-gram distribution system has been in continuous daily use for since January 2015.
It was implemented in less than 2 months
It has worked reliably since its launch
It has required minimal support
End users have found its Windows-like interface easy to use, with the minimum of training required
Our implementation gave Aramark a successful solution to an immediate problem
Do You Have A Problem That Needs A Custom Solution?
A technical discussion with us about your project is always free and without obligation.  We're happy to talk by phone (508-476-3200) or via email.  Click the button below to start the dialog going.