Beautiful New England
We Serve South Windham, Connecticut
Ashdown is proud to offer professional Internet services to the fine businesses in South Windham, including web design, site hosting, and technical support.
Since 1984 we have been providing these services to the towns and cities in our area, like South Windham, from our offices in the historic 1826 Manchaug Mill in Sutton, Massachusetts.
Services We Provide
Web Design and Development
Our web design team will create a website for your business that is elegant and easy to use.  It can be a simple as a few pages telling the world who you are; or as complex as your needs dictate.  Our graphic design department can create stunning visuals to make your site stand out from the crowd.  Your site will be implemented using a CMS framework such as WordPress to make it easy to maintain directly by you, or cost-effectively by us.  You will have full involvement during the development process.
eCommerce
Sometimes called a Shopping Cart site, a web site that incorporates an eCommerce element can expand the market for your products to a much wider audience. Managing the product in your eCommerce site is straight-forward, and we can easily set it up to accept payment via PayPal or credit card.  In addition, we can guide you through the complex issue of shipping, by interfacing your site with major shippers such as UPS, USPS and FedEx, so that shipping charges are determined automatically and accurately.
Website Hosting
Ashdown Technologies is unique in that we own the servers that your website will be hosted on.  Our Network Operations Center is located right on our premises in Sutton, MA.  This puts us in the position of being directly responsible for your site from top to bottom.  No more run-around when trying to get answers to your questions.  You'll speak to a real technician who knows what he or she is talking about, and can put it in terms you will understand, without "techno-babble".
Search Engine Services
Getting your website well positioned on search engines such as Bing or Google plays an important role in your success.  Search Engine Optimization is a complex subject, and we team with experts in the SEO field to help you maintain good positioning for the keywords that describe your business best.
Find Out More About Ashdown Technologies
Please take a look at our portfolio and then give us a call at 508-476-3200 or fill in our Contact Us form.  We would be pleased to discuss your vision for a new or updated web site, without any obligation.  We can handle your web design needs, from a modest but attractive web presence, to a complete eCommerce solution that can sell your product worldwide.
Click Here To Learn About South Windham, Connecticut.
Contact Us Now For A No-Obligation Discussion About Your Web Site Needs
No matter where you are located, South Windham, Connecticut, or further afield, we can provide you with professional web design and hosting services.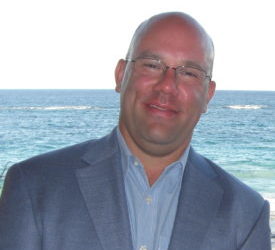 I'm pleased to announce that my father Colin, the founder of Ashdown and its president for the past 22 years, has retired and passed the baton to me as of October 1st, 2016. I and our entire team thank him for his many years of dedicated effort to Ashdown and wish him...
read more