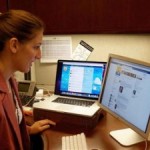 Ashdown Technologies Inc. is pleased to announce some new web sites that it has launched in the last few months.  This diverse group showcases the wide range of professional sites that we can develop to suit any budget.  We are a full-service company and our graphic designers can work with you on the visual aspects of your new site; our web developers will make your site a reality; and our Network Operations Center can host the end result.  We even offer complete email services that can be professionally related to the domain name of your new web site, for a high quality presentation of your organization.
Links To The New Web Sites
Please click the name to be taken to the new web site in a new window.
Want To Find Out More?
Please contact us if you'd like to know what it would take to develop a quality new web site like these for your organization.  Send us an email or call 508-476-3200 to speak to Drew.  He's at his desk from 8am to 5pm ET and would be happy to chat with you in a "no-pressure" environment.  There is never an obligation, so start a conversation with him today.  A vibrant, professional and easy-to-maintain new web site is closer than you think!