Improve your bounce rate and keep visitors on your website!
The fact is simple: Bounce Rate improves when your website is structured correctly.
A potential client hears wonderful things about your company, and they decide to check out your website. And the company logo appears! "Yes…This is where I wanted to go". And then…That feeling fades. Quickly. And just as quickly as your visitor got to your site, they leave (or "Bounce" from) your website.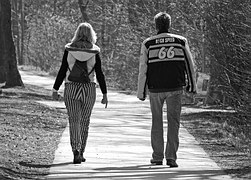 What just happened?
The bounce rate is the speed at which someone goes to and leaves your site. This is obviously an important factor, as you want people to stay on your site as long as possible. The layout of a website must allow the user to glide through, finding everything they want as easily as possible. Despite knowing you can't please all the people all of the time, there are "rules" one must understand that help to keep people on your site.
Contact Information: Sometimes a client wants to ask a simple question, without wallowing through pages and pages of information, testimonials, and search menus. Make sure your phone number and contact form link are prominently displayed on all pages so your client can get to you with his or her question in a timely manner.
Brevity is your friend (At first!): A concise explanation of your business, products or services at the forefront of a site visitors' experience is a courtesy you extend to that person. It shows that you know their time is valuable; and though that is not stated outright, recognition of that mindset will be apparent. There are people who are not going to be interested in the company history. All they want is what I call the "Triangle of Facts":
What is it?
What does it do?
How much does it cost?
Talk to the experts at Ashdown Technologies
The site design experts at Ashdown Technologies can answer all your website questions. Take advantage of our experience today!
So what can I do?
The rule of salesmanship is simple: The longer you can keep someone's attention, the more likely you will close the deal. Most people only go digging for extensive information after the "Triangle of Facts" I mentioned has been satisfied. Proper website design will allow you to layout as much information about your products or services as possible in an easy to navigate manner. (This includes text AND pictures!)
Our Expertise = Your Success!
People leave your website…It's going to happen. But you can improve your bounce rate with Ashdown Technologies as your ally in customer attention retention. (Say THAT 3 times fast!) And that leads to increased sales and client recognition. Let us help you "leave your website" at the front of people's minds.
Leave your website worries to us!