eCommerce Myths
You have a product line that would sell well on the Internet but you've heard that eCommerce is expensive, hard to use and time consuming.  These common eCommerce myths are holding you back.  So let's dispel them.
Some Background
It is true that years ago it was a complex and expensive business to launch a site dedicated to selling.  The technology was not well developed and only the "heavy -hits" had deep-enough pockets to pay for the creation of an eCommerce website, and the army of staff required to manage it on a day-to-day basis.
But that's all changed.  Read on to learn more, and let us put these common eCommerce myths to bed once and for all.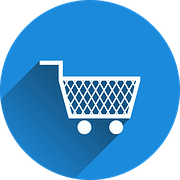 eCommerce Is Too Expensive!
Although once true, this is no longer the case.  There are many aspects to running a shopping cart on an eCommerce site, and some are not so obvious.  As with running a physical store, it's not enough to just stock the shelves with enticing products.  You have to consider pricing, payment, delivery and advertising if you're going to be successful.  This is no different when running an eCommerce site.  Let's explore some of the myths.
Sites Are Expensive To Develop
Surprisingly perhaps, there are very capable shopping cart frameworks out there that are free or very low in cost.  Selling on the Internet has entered the mainstream and is big business, so you no longer need to pay the IBM's of this world huge sums to develop a shopping cart framework from the ground up.
A very successful example of this is a plug-in for WordPress called WooCommerce, which has significant capability even at the free entry level, and because it's so popular there is a wealth of supporting plug-ins at no or very low cost.
Entering And Maintaining Product Is Time Consuming
Modern shopping cart have excellent interfaces for entering and maintaining products.  Obviously if you have 10,000 products to enter that's going to take a while, but there are tools to help with this task, such as the ability to enter one sweater and define variants for color and size, instead of having to enter one product for each color and size.
Once the cart is loaded, adding, deleting and modifying products is straightforward.
I'll Take A Bath On Shipping Costs
Not necessarily.  All the major shipping companies have automatic interfaces to shopping carts, and the cart software has the ability to request a live, real-time quote from them for shipping based on size and weight.  Once the buyer identifies the shipping location the cart software will add the correct shipping cost.
If you offer multiple shipping methods (UPS, USPS, etc.) then the buyer you choose the method and delivery speed they want.  You can also mark up the shipping to cover handling costs.  This simplifies and automates the complex process of calculating shipping and handling costs.
Taking Credit Cards Is A Pain
If you want to accept credit cards the traditional way, through an organization such as Authorize.net, then yes, there are special requirements, dictated by the credit card industry, that your site must meet.  These requirements protect the buyer.
But by using PayPal instead, you can bypass all those requirements and still accept all major credit cards.  And it's not even necessary for the buyer (in the USA) to have or sign up for a PayPal account.  The costs of accepting payment through PayPal are about the same as the traditional credit card payment system.
All modern eCommerce software packages have modules for accepting payment via PayPal, and PayPal is now a well-recognized payment system.
Keeping Track Of Inventory Will Be Hard
It can really sour your customer's experience on your eCommerce site if it says you have an item available but actually it is sold out.  Modern shopping carts can monitor inventory levels and alert you by email when quantities fall below a level you preset.  And if you do not replenish the stock then the software will automatically stop selling the item once levels reach zero.
Ask Us For A Free Quote
We can develop an eCommerce site that will take all the mystery out of offering your products on-line.
Ashdown Technologies can get you selling on the Internet with the minimum of fuss and effort.  We will help you all along the way and you'll be convinced the road-blocks mentioned above are just what we said … eCommerce myths.
We have experience developing eCommerce sites for customers both large and small, and we understand that not everyone's needs are the same.  We can tailor a shopping cart that meet you products' needs; is easy to use; won't break the budget; and most important of all will increase your sales and improve your bottom line.
We've done it successfully for others.  Take a look at the Find You Wae site as an example (it'll open in a new browser window).  Let us help you to start selling online and prove to you these eCommerce myths are just that!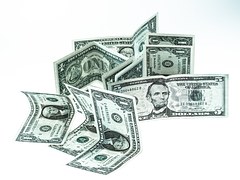 We're Ready To Help
Give us a call at 508-476-3200 or contact us online by clicking the button below.  There's never an obligation when we give you a quote!