Did you know that since April 2015 Google has been giving preference to sites that are mobile-friendly when returning search results?
In an increasingly mobile world Google recognizes that searches need to return results that present well on smaller devices.  If two sites are otherwise equal, but only one is mobile-friendly, it will be that one they return first.
Is Your Site Mobile-Friendly?
There's a very easy way to check that because Google has provided a website tool to test your site.  Click here to open it in a new tab. It will scan your site and report on its findings.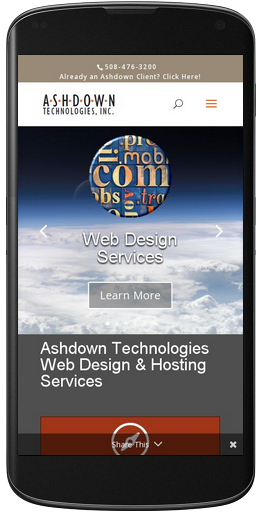 Did your site not fair too well in Google's test?
We're experts in converting your mobile-unfriendly site so that it passes Google's test.
Give us a call at 508-476-3200 or fill in our form by clicking the button below.  No-one will call unless you specifically ask us to.
Let's start a conversation and get your site mobile-friendly now!
Learn More About Why Your Site Should Be Mobile-Friendly
Google thinks being mobile-friendly is a big deal.  People are now going to their mobile devices to browse the web, and Google knows that sites that are unfriendly to those devices will give the user a poor experience.  As a result, if your site is that way, your competitors with mobile friendly sites will be listed first.
Find out what Google has to say about being mobile-friendly by clicking these links.  The pages will open in a new tab.
Ashdown Knows Mobile-Friendly
Not all mobile-friendly sites are created equal.  Some are just regular sites that have been force-fitted into a mobile-friendly format.  It's better than nothing, but won't give the user the best experience on his or her mobile device.
When we design websites they are mobile-friendly from the outset.  This ensures that the site visitor gets the best possible experience no matter on which device he or she views it; phone, tablet, laptop or desktop.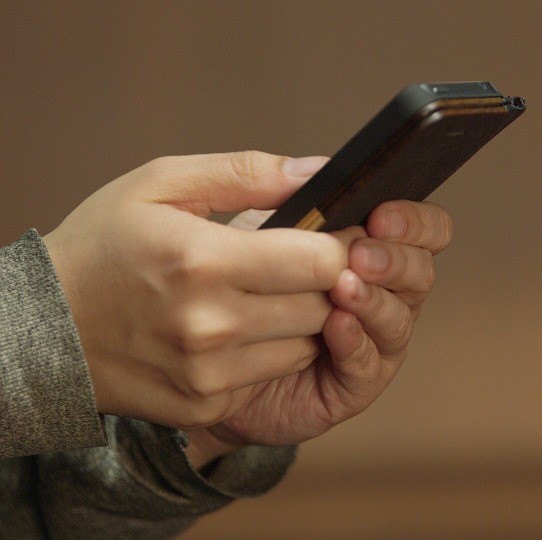 Let's Talk About Getting Your Site Mobile-friendly!
It costs nothing to talk to us to discuss getting your website mobile-friendly.  You can call us at 508-476-3200 or fill out our form by clicking the button below.  We won't call you unless you give us permission to do so.
So don't wait, get in touch today and let's get your site the way Google wants it!