Web Design – How Hard Can It Be?
Developing a web site can't be that hard, can it?  Why do I need to hire a professional web designer?
Here are 7 reasons why you need a professional web designer for your site design.
Web sites have become very easy to use over the years, but don't confuse "easy to use" with "easy to develop".  In fact, the easier to use the harder they are to develop.
Gone are the days when knocking out a quick few lines of HTML in the basement would get you a worthwhile web site.  The complexity involved in supporting devices from phones to desktop computers, and knowing everything from PHP to HTML5, demand a depth of knowledge that only the profession web designer can bring to bear.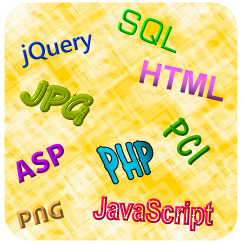 7 Subjects A Professional Web Designer Knows
Here are 7 vital areas of web design that only a professional web designer will have a full grasp of.
Programming
To make a site dynamic and functional a deep knowledge of programming languages such as PHP, ASP, JavaScript, jQuery and similar is essential.
Graphics
A key component of a quality site, the developer must understand the technical and aesthetic issues of graphic quality, size, and speed of download, to ensure a site that is visually appealing and snappy in performance.
Aesthetics
Web development is uniquely a left-brain, right-brain activity, combining complex technical issues with subtle visual aspects.  The web designer must have strengths on both sides, plus the ability to work well with Graphics Designers for those sites that require a team approach to complete.
Content Management
Today's more technically savvy web site owners expect to be able to make changes to their site themselves. A professional website builder will know the best content management systems to meet this goal.
Databases
Many sites use back-end databases to make them dynamic and interactive.  This requires that the web developer fully understand how to design a good database and how to talk to it using SQL.
Security
Many web sites transport sensitive data between the user and the site server. The web developer must understand how a web hosting server can be made to use SSL to ensure the security of that data, and the implications of the different types of SSL certificates.
Standards Compliance
The professional web developer needs to have intimate knowledge of any standard that may apply to the site being designed.  For example, sites that collect and store credit card information are required to comply with the PCI standard.
We Are Professional Web Designers
Ashdown Technologies has been developing web sites since the very early days of the World Wide Web.  Our designers have a substantial depth of knowledge in all the areas above.  Our "soup to nuts" approach means that we can develop, host and maintain your site right here in our offices in Massachusetts.
We're are standing by ready to use our professional web design skills on your web site project.
Get In Touch Now
Ask us for a quote to design your new site, or give your existing one a facelift.  Our quotes are always free and without obligation. Click the button below or call Drew at 508-476-3200.