Breakfast Room Counter Supplies
Holiday Inn Express offers its guests a free breakfast in its self-service breakfast room. An attractive counter allows guests to select from a wide range of hot and cold offerings.
The Requirements
Provide IHG, the parent company of Holiday Inn, a central place to order replacement counter parts, that was easy to use
Streamline our customer's process when handling orders
Protect the site from public access
Implement an interface with IHG's Website for single log-in access by hotel managers
Minimize development time and costs
 Core Concepts, Inc.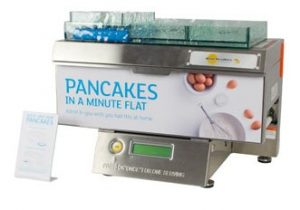 , the manufacturer of the counter components, needed a customized website where hotel managers could order replacement counter parts.  The website needed to offer a private eCommerce solution, where all components could be browsed, ordered and paid for by credit card.
In addition, access to the private website had to be fully integrated with the website provided by IHG, the parent company of Holiday Inn.  This requirement ensured that employees only needed to log in once, to the IHG site, and this automatically authorized them to access the private counter components ordering site.
The Strategy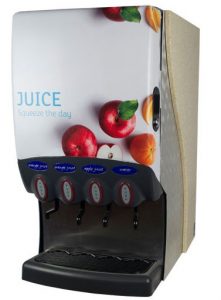 Leverage existing software packages to minimize development time
Apply our technical and programming skills to customize the package to meet requirements
Host the website in our own Network Operations Center for single source responsibility
Ashdown developed an eCommerce site based on X-Cart, a well respected player in eCommerce solutions.  This solution provided an easy way for the vendor to enter and maintain the listings for the many parts that make up the counter.  In addition, it gave the hotel manager an intuitive interface to help him or her locate the parts required and get them on order with the minimum of fuss.
We then modified the eCommerce software to protect it from public access, while at the same time providing free access by the hotel manager through his or her familiar IHG website interface.  This modification currently is implemented using Java, but is undergoing a revision to convert it to SAML, a more robust and modern single sign-on technology.
The End Result
Development to fully operational in less than 3 months
Handles over 400 orders per month
Fully integrated with the IHG website
Automates the ordering process that would take one or two full-time employees to handle if done manually
The website has been in operation for the last 13 years, taking many orders per day.  It has provided both hotel managers and our customer with a streamlined and cost-effective custom solution.
Do You Have A Problem That Needs A Custom Solution?
A technical discussion with us about your project is always free and without obligation.  We're happy to talk by phone (508-476-3200) or via email.  Click the button below to start the dialog going.
Trademarks are the property of the respective owners.  Photographs are copyright Core Concepts, Inc.