Colocation Servers
What are Colocation Servers?
When you put your own servers in our Network Operations Center (NOC) they are called Colocation Servers.  You are renting rack-space in our server room and buying air-conditioning, power and Internet connectivity from us.  The servers remains your property and management responsibility.
Why Should I Consider Colocation Servers?
Data Loss Prevention
Most companies choose to use a colocatcated server to minimize their risk of data loss.  You then back-up your vital company data to a dedicated server located in our NOC.  Having this data located off-site will substantially reduce the chance of data loss should a catastrophe happen at your main business location.   It can also help your business get back on its feet quicker after such a catastrophe.
Dedicated Servers
By placing cheap dedicated servers in our Network Operations Center you can provide Internet services such as web sites; FTP and Cloud storage; and mail servers, without having to consume your offices resources such as Internet bandwidth, electricity and air conditioning.
What is the Advantage of Colocation Servers at Ashdown?
Your server will be housed in our air-conditioned Network Operations Center right across the hall from our offices.  The facility has both short and long-term power backup.  The latter is provided by an industrial propane generator, fueled from a large underground propane tank farm.
Our Network Operations Center is connected to the Internet via a commercial-grade fiber-optic cable dedicated to our use.  Its up-time far exceeds the type of performance usually obtained from business-grade Internet connections.
Our staff is on-call 24/7/365 to assist you in managing your server.  We provide a reboot service as part of the colocatcation costs.  We can also provide more extensive server management at a reasonable additional monthly cost.
Is There An Alternative Having A Colocation Server?
You might want to consider having us provide you with a Virtual Server.  This would provide must of the benefits detailed above, but not require you to purchase actual hardware.  Please click here for details on Virtual Servers.
How Do I Find Out More?
Give us a call at 508-476-3200 or contact us online to discuss costs and your technical requirements with our knowledgeable staff.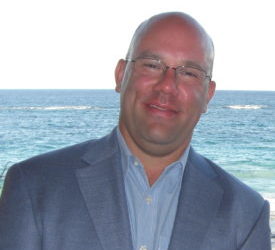 I'm pleased to announce that my father Colin, the founder of Ashdown and its president for the past 22 years, has retired and passed the baton to me as of October 1st, 2016. I and our entire team thank him for his many years of dedicated effort to Ashdown and wish him...
read more