Email Archiving
Archive your Inbound and Outbound Email
Keeping a good record of all email correspondence going to and from your email clients and employees is just good business practice.  If you are a government facility then maintaining archives is probably required by law.  An archive of your inbound and outbound email will prove invaluable if you ever need to document communications for legal reasons, such as a personnel dispute or a court-ordered disclosure of email contents.  With more and more business communication being carried out via Email, being able to recover old emails is vitally important.  When letters sent in the mail was the norm, your company kept them in filing cabinets for future reference.  Now your company emails are strewn throughout the computers in your facility, so tracking one down from a year ago will be difficult, assuming it still exists.  Email archiving overcomes this problem.
How Does It Work?
By inserting our Email Archive Servers in your Email Server DNS chain we will store a copy of all email transmitted in either direction.  Then each month we will deliver the emails to you on an optical DVD disc.  The disc includes a Windows program that allows you to search for emails on the disc.  We will also keep a copy of the disc at our office as a backup.
Want to Learn More About Our Email Archiving Services?
Give our Network Operations Manager a call at 508-476-3200 and he'd be happy to explain the simple steps to take to set up this  valuable service and also information on the costs involved.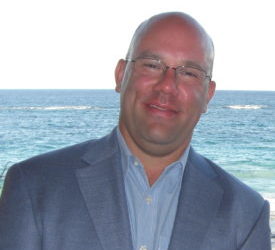 I'm pleased to announce that my father Colin, the founder of Ashdown and its president for the past 22 years, has retired and passed the baton to me as of October 1st, 2016. I and our entire team thank him for his many years of dedicated effort to Ashdown and wish him...
read more