Spam Filtering
Attention Email Server Administrators!
You've been getting complaints from your email customers about the increasing amount of SPAM finding its way to their email boxes.  The vast majority of email transmitted over the Internet is SPAM.  At best it is a real nuisance, and at worst it can infect computers and compromise confidential data.  No SPAM filter is 100% effective, but our combination of filters will go a long way to substantially reducing the impact of this problem.
Get A Handle On SPAM with our EMail SPAM Filters
If you are tired of delivering SPAM to your email accounts then our Email SPAM filtering is for you.  We can pre-process your received email stream through our SPAM filters so that the amount of SPAM you receive is dramatically reduced.
We use a number of techniques to minimize the receipt of SPAM, including powerful heuristic email SPAM checker software, and IP Black Hole analysis system.  The latter uses a number of well-respected black-hole sites to determine if email is being sent from an IP in the their list.  Any such emails are immediately discarded.  These tools will assist you in the on-going quest to stop email SPAM.
Implementation is easy.  You insert our SPAM filters in your Email Server DNS chain and email is then delivered to us for filters and subsequent transmission to your mail server.  We maintain a number of SPAM filters so that they do not constitute a single point of failure.  The result is transparent SPAM filtering that will stop email SPAM and reduce the load on your mail server.
Want to Learn More About Our SPAM Filters ?
Give our Network Operations Manager a call at 508-476-3200 and he'd be happy to explain the simple steps to take to set up this valuable service and also information on the costs involved.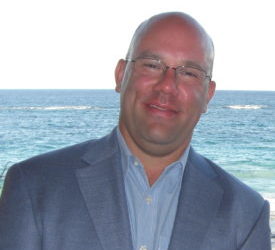 I'm pleased to announce that my father Colin, the founder of Ashdown and its president for the past 22 years, has retired and passed the baton to me as of October 1st, 2016. I and our entire team thank him for his many years of dedicated effort to Ashdown and wish him...
read more