Manchaug Mills Internet Access
Ashdown Technologies is located on the 4th floor of the Manchaug Mills in Manchaug (Sutton) MA. We offer business-quality Internet bandwidth to all corporate residents, along with our other services.
What does Business-Quality Bandwidth really mean?
Good question! Not all Internet bandwidth is the same. Depending on the service, it may be shared with others, or you may be required to have a telephone company phone line. No matter how it is delivered, no standard bandwidth is going to come with a guarantee of up-time. Our bandwidth supplier provides us with a guarantee of availability, with penalties if they fail to deliver! As a result our availability runs in the 99.5% range. This means that when others are down, we are still up. For businesses that depend on the Internet, that is a big deal.
Ashdown or Verizon FIOS?
The Mill recently had Verizon install FIOS in the building, so now you have an alternative way of accessing the Internet. So why should you stay with Ashdown?
We provide Business-Class Internet access. When the Mill was hit by a big storm recently, we were the only ones who continued to provide Internet access to our Mill customers through the whole event. The reliability of FIOS is an unknown.
We are right in the Mill with experts to help you will all your technical issues. You get a tech as soon as you call, and you can come up and see us if you want. With FIOS, your tech support questions will go into the same queue as all other FIOS customers, with no certainty you will get anyone who can really understand your problem and fix it.
With Ashdown you will get the bandwidth you are buying. With FIOS you cannot be certain what actual bandwidth you will get at any particular time.
We can provide balanced or asymmetrical upload and download speeds. FIOS may only have asymmetrical. You should look at the bandwidth you need in and out, and ask FIOS what they will provide. A high download bandwidth will not help your business if you mostly send information and their upload bandwidth is low. We can tailor your bandwidth that is appropriate for YOUR bandwidth needs.
Still unsure? Come up and talk to us. We can help.
Questions? Ready to Order?
If your business is already in the Mill, or you're moving to our location, have a look at our offerings below.
If you have questions or are ready to order, please don't hesitate to call us at 508-476-3200 or contact us on-line.
Bandwidth Options and Pricing*
| | |
| --- | --- |
| Bandwidth | Monthly Cost |
| 768Kb/s down x 128Kb/s up | $19.95 |
| 1.75Mb/s down x 256Kb/s up | $59.00 |
| 2.5Mb/s down x 512Kb/s up | $88.50 |
| 1.0Mb/s symmetrical | $59.00 |
| 1.5Mb/s symmetrical | $88.50 |
| 2Mb/s symmetrical | $118.00 |
| 2.5Mb/s symmetrical | $147.50 |
| 3Mb/s symmetrical | $177.00 |
| 3.5 – 10Mb/s symmetrical | Call for quote – 508-476-3200 |
* Please Note: There is a one-time $75 installation fee that includes installation of an RJ-45 network jack and configuration of a dedicated firewall. Internet access is ONLY available to tenants of Manchaug Mills. All prices are subject to change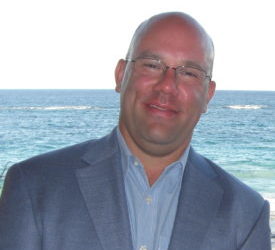 I'm pleased to announce that my father Colin, the founder of Ashdown and its president for the past 22 years, has retired and passed the baton to me as of October 1st, 2016. I and our entire team thank him for his many years of dedicated effort to Ashdown and wish him...
read more