Virtual Services
A server is a physical computer set up to run with high up-time and high-availability. When that server runs special virtualization software, known as a "bare-metal hypervisor", its capabilities are greatly enhanced. It can now run multiple servers "inside" it. Each of these internal servers is known as a virtual server and is its own complete entity. Where one server used to be able to run one system, now a single server can run many virtual servers inside it.
What are the benefits?
Server virtualization has many benefits. It lets each virtual server run its own operating system, and each one can be independently rebooted without affecting others. Virtual servers requires less hardware, less power and utilize resources to the fullest, thus reducing operational costs (e.g. using a lower number of physical servers reduces hardware maintenance).
What makes it work?
Ashdown Technologies runs a very robust, mature bare-metal hypervisor from VMWare® known as ESXi. ESXi is the premier server virtualization technology and runs in the world's largest companies and data-centers.
Ready to "Go Virtual"?
If your current physical server is getting old, or just can't keep up anymore, you'll be well "served" to speak with us about going virtual.
Visit our virtual server (VPS) pricing page, call us at 508-476-3200 or contact us on-line for a no-cost / no-obligation consultation on how virtualization can benefit you and your company.
Virtual Server Pricing
Price out your own custom VPS with our flexible virtual server pricing calculator. We offer many features that others don't!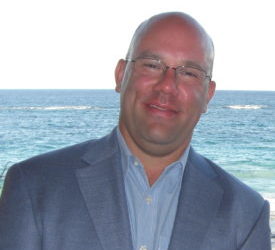 I'm pleased to announce that my father Colin, the founder of Ashdown and its president for the past 22 years, has retired and passed the baton to me as of October 1st, 2016. I and our entire team thank him for his many years of dedicated effort to Ashdown and wish him...
read more