Web Hosting Services
What are Web Hosting Services?
For your web site to be available on the World Wide Web, its HTML code, photos, and other component parts have to reside on a Web Server.  This is a computer specifically designed to provide all the services your web site needs to make it functional and available on the 'net.  This activity is called Web Hosting.
Lots of places provide Web hosting Services.  Why should I use Ashdown?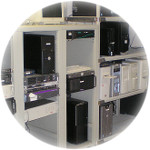 Ashdown Technologies has always provided Web Hosting Services to its customers, from the first day we were involved in the web.  It is an integral and vital part of our "one-stop-shop" philosophy.  Our web servers comprise a part of our Network Operations Center (NOC), and the NOC is right across the hall from our office.  When we host your site there's no responsibility "finger-pointing" when things are not working quite right.  No matter what the cause we can quickly diagnose the issue and fix it right there and then.  This is a major benefit to you over those who host your web site somewhere on a server farm in Podunk. If you care about maximum site availability and fast issue resolution this is an important consideration.
We Can Host Your Site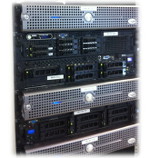 Already have a website or domain name?  It doesn't matter if whether or not we developed your site or obtained your domain name, or if it's a Windows or Linux-based design, we can host it on one of our many servers in our Network Operations Center. Temperature controlled, and supplied with backup power from both UPS battery units and an industrial propane generator, we are always up and running. That means your web site will be as well. We monitor our servers 24/7/365, so in the rare instance of a problem our technicians know about it immediately and can react promptly to rectify the situation before you or your customers are even aware of it.
But if you do need to call, you will get a real person here in the US who knows you and knows what they're talking about — not a complicated automated phone system that connects you to a technician who barely speaks English sitting in a call center half way around the world.
For a low monthly fee Ashdown Technologies can provide you with website hosting services, and give you the peace of mind that your site is available to the world, on the web, around the clock.
Questions? Ready to Get Started?
Want to learn more?  You know where to find us!  Call 508-476-3200 or contact us today.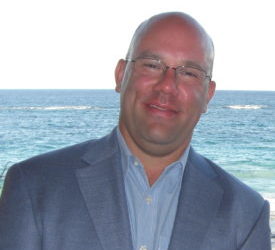 I'm pleased to announce that my father Colin, the founder of Ashdown and its president for the past 22 years, has retired and passed the baton to me as of October 1st, 2016. I and our entire team thank him for his many years of dedicated effort to Ashdown and wish him...
read more