Testimonials
Satisfied Customers
At Ashdown Technologies, we are privileged to work with businesses both large and small. No matter the size, our focus is on quality and customer satisfaction. The following testimonials are a reflection of that commitment.
I have been in the tech business since 1981 and in 2000 was very fortunate to learn about Lightband Technologies – soon to become Ashdown Technologies. Our business required web hosting with database functions for customer interactions along with a robust and reliable email service. Over these many years we have dealt with many tech companies along with their customer support staff. Don Olson of Ashdown Technology is the VERY BEST technical and support person we ever had and is an important part of our success and growth because of his reliable presence and expertise, I couldn't image running our business without knowing Don was available when technical issues arose. Don Olson is the very best at what he does and we are very fortunate to have him keep his eye on our business at MassCamps.com through his technical world.

Ashdown Technologies is a rock solid, reliable and dependable company with a host of services to help your company succeed in our technical world. Rich Stearman created a custom online database for us that has worked flawlessly for many years and the process of working with Rich converting our ideas and needs into this database went smoothly and efficiently at a very fair price. We will always be thankful to Rich for his excellent work.

If your company relies on web technology for your business success, I highly recommend contacting Ashdown Technologies – get your business running efficiently on the Ashdown Technologies track.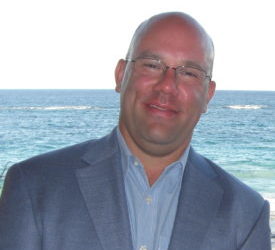 I'm pleased to announce that my father Colin, the founder of Ashdown and its president for the past 22 years, has retired and passed the baton to me as of October 1st, 2016. I and our entire team thank him for his many years of dedicated effort to Ashdown and wish him...
read more