eCommerce and On-line Design
What is eCommerce?
The word "eCommerce" is shortened form of "electronic commerce".  eCommerce sites include a catalog that visitors can browse for products. They can view product details and place items in their cart, just like a real store.  Then they can check-out and pay using a credit card or PayPal account.  This is sometimes called on-line shopping.  Buying and selling through the Internet is huge and is continuing to grow. According to the United States Department of Commerce, on-line sales in the U.S. alone totaled $222.5 billion in 2012, up almost 16% from 2011. If you aren't selling your products on-line already, you need to give it strong consideration.
So what does it take to get into eCommerce?
With our help it is surprising simple.  We will set up the shopping cart part of the site and the methods of payment.  Your main task will be to enter your product details, photos, quantities and prices.  Here are the parts that make up an eCommerce site:
A WordPress-based site with an eCommerce plug-in such as WooCommerce
A Secure Certificate to protect your customers' information during transit
A shipping account such as UPS, Fedex or USPS
If you're going to accept credit cards, then:

A Payment Gateway like Authorize.net to process the Credit Card payments over the Internet
A Merchant Account for receiving the Credit Card payments and sending them to your bank

If you're going to accept payment through PayPal®, then a PayPal account
That is where Ashdown Technologies comes in.  We have many years of experience developing websites with eCommerce integration and can help with all of the above.  We can develop a solution that matches your needs AND fits your budget.
What will I be able to do with my eCommerce Site?
When your eCommerce sites is implemented by Ashdown Technologies you will be able to:
Manage your entire product inventory through the web
Share your product information via social media sites such as Facebook.
Accept credit card payments via Visa, Mastercard, American Express, Discover and more
Tie your on-line store to an existing PayPal® account
Automatically calculate shipping charges for each order
Integrate with UPS, FedEx and the United State Postal Service so you and your clients can track orders
Automatically notify you of incoming orders
A properly constructed, secure on-line buying experience will put your customers at ease.  This will make them more likely to complete a purchase. The more comfortable your clients are, the better the chances they will come back to purchase again. They will also spread the word via social media outlets such as Facebook and Twitter about your site.
Want to Learn More about Selling On The 'Net?
Call 508-476-3200 or contact us today to discuss your options. There is no cost or obligation. We'll make sure you get exactly what you need and nothing that you don't.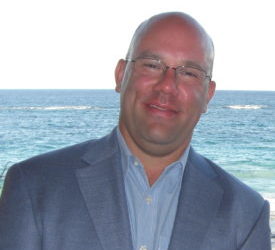 I'm pleased to announce that my father Colin, the founder of Ashdown and its president for the past 22 years, has retired and passed the baton to me as of October 1st, 2016. I and our entire team thank him for his many years of dedicated effort to Ashdown and wish him...
read more