Responsive Web Site Design
What Is A Responsive Web Site Design?
With increasingly sophisticated World Wide Web content, and a rapidly expanding number of devices used to view it, this term is rapidly become very important.  Simply put, it means that your site will display in an appropriate manner, no matter what device the person is using.  In other words, it responds intelligently and automatically to the characteristics such as size and orientation of the device being used.
Why Is This Important?
In the "old days" web sites were designed to fit nicely on a computer monitor with a landscape-oriented screen capable of at least 1024 pixels in width.  But hand-held devices are often portrait-oriented and much lower resolution.  So the unresponsive design will look extremely poor in the hand-held device and probably be unusable.  There's no quicker way to get your potential customer to move on to some other site than to have that happen to yours.
Our Approach To Responsive Design
It is impractical and expensive to design a site multiple times, once for each device it might be displayed on.  Instead, we use the power of WordPress, and the many templates provided for it, to allow us to design it just once, and have it adjust, or respond, automatically to the device being used to display it. Click here to read more about our WordPress skills.
This results in a significant efficiency during the design process, and a responsive design that will display correctly on all currently popular devices, and those that may appear in the future.
Find Out More
In today's world, with people on the go all the time, a responsive design is requirement that you cannot afford to ignore.  Please call us at 508-476-3200 and we will be happy to review your site and suggest changes to make it a responsive design.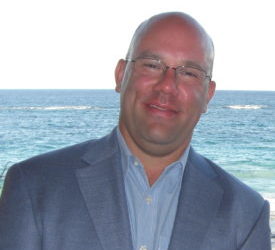 I'm pleased to announce that my father Colin, the founder of Ashdown and its president for the past 22 years, has retired and passed the baton to me as of October 1st, 2016. I and our entire team thank him for his many years of dedicated effort to Ashdown and wish him...
read more